*Please Note*: TSHOST, ATLDC, StreamWebTown, FlashWebTown, MobileWebTown, IphoneWebTown, CloudVPSHosting have been merged into Tulix Systems, Inc. If you need support for your account, please visit the support section to login to your account.
IPTV Monetization & Analytics
IPTV Monetization Options
There are numerous monetization options for content owners wanting to expand their revenue sources by streaming live or on demand video and audio. TV streaming over devices Roku/GoogleTV and Smart TV's give you the option of charging viewers monthly or annual subscription fees or, perhaps, you want to place banner ads on your channel page. Tulix can also help you password-protect your computer and mobile streams so you can manage subscriptions yourself. We have developed full VOD and live streaming websites with user accounts and subscription fees for multiple clients. You can also work directly with advertisers and sponsors to integrate ads into your stream or product placement directly into your original productions.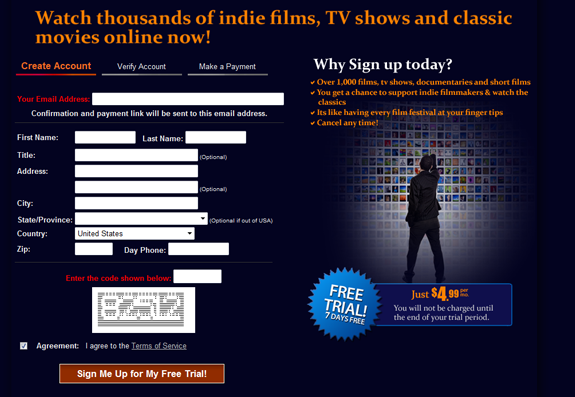 Tulix ROKU/IPTV CRM-Billing System Features

Application Overview:
The Tulix IPTV Billing System makes it simple and intuitive for our clients to manage and monetize their subscription programming. It is the perfect solution for all content providers who offer their programming to on a subscription basis. It also works seamlessly for content aggregators who are offering multiple channels, tiers and varied pricing based upon single package or multiple packages for their subscribers to choose from.

It will easily work for content providers who offer subscription access to their programming on PC, Mac, Multiple mobile devices and platforms and well as ROKU, Google TV and other IPTV systems. The interface is sleek, clean, easy to use and totally customizable for our clients. The user It works with all payment methods and is easily controlled by an intuitive and administrative control panel. It can even generate a subscription code for IPTV device such as ROKU. Add to that, the built in reporting functions that makes The Tulix System is remarkably simple for any network or content provider to see just how well their programming (either live stream or VOD) is being accepted by their audience. Add this detailed application to our deep inventory of streaming platforms and our optimized content delivery network and it is easy to see that Tulix is now the only solutions provider you would need.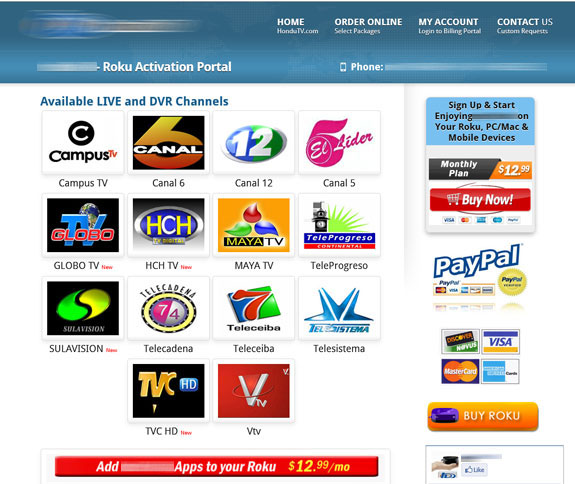 Analytics
Our streaming solutions come with access to our statistical analysis platform. This provides you with all the necessary information about your stream, including:
Real-time and historical viewer numbers and graphs.
Live viewer numbers by device type (e.g. PC/Mac, iPhone/iPad, Android).
Your Unistream™ console includes:
Multiple graphical displays that show you your daily hits, number of unique users, viewer hours, and bandwidth. You can also see what countries have accessedyour stream.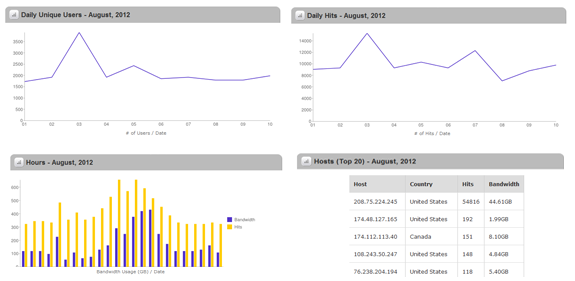 The Unistream™ analytical package empowers you to monitor your bandwidth usage and hits over time so you know when to scale up your maximum bandwidth as your audience grows. It also gives you the tools to improve your stream by showing you what kind of content attracts the most viewers and where your audience originates.
Did You Know?
Tulix charges less than 10¢ per GB of bandwidth/per month for streaming on our streaming-optimized CDN network.
We have our own data center in the heart of Atlanta, with multiple GigE connections to major international backbones
Customer
Review
"Best streaming company on the web. Unmatched price and service."